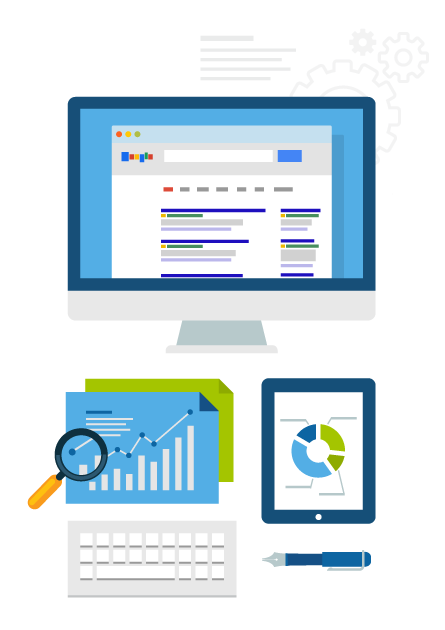 Your Business On the First Page of Google!
At our Atlanta SEO Agency, we understand the need to be the first result in the Google search engine. Let us make it happen for your business whether your a startup or established business.
Connect with relevant local Atlanta customers
Let us help you save time and money
Our experienced Local SEO Atlanta team will give you their full attention
Online Reputation Management
Your brand is an essential asset for your Atlanta business so knowing who is trying to tarnish that brand is essential. We offer services to find and eliminate negative information about your brand.
Conversion Rate Optimization
Turn every visitor into a paying customer with our team of  Local SEO Atlanta experts. We'll analyze your website and develop a suitable conversion-rate strategy.
Real-Time Social Media Analytics
Analytics helps us understand the current state of your digital image. We can use these metrics to formulate plans to accomplish almost anything your business requires.
Full Service Digital Marketing Agency
We handle all forms of Social and Search Engine Optimization(SEO). If you have an Atlanta business, our Atlanta SEO agency can offer the best SEO services money can buy. 
Local search has boomed with Google's algorithm changes. It's now easier to rank for local Atlanta searches. Find out how we can help your Atlanta-based business rank higher in search.
Building a Local SEO strategy is crucial in getting you local clients. Let s run a website audit for you and see what your current site health is.
In SEO, Links are an essential part of your overall website health. The type of links you need can vary depending on your business.
Paid listings on Google AdWords and Microsoft AdCenter can help you reach new customers.
Custom email templates that speak to your customers and resonate with your brand. "I have only been working with these for a few months but I would recommend them without question. Their client support has been outstanding and they have exceeded all of my expectations. I have worked with other SEO companies but none of them can compare to Widescale.com." "Awesome service guys. Not much else can be said. Thanks again."