A full service digital marketing agency
Our team develops effective content strategies for forward thinking companies. We have a proven track record in increasing search engine rankings.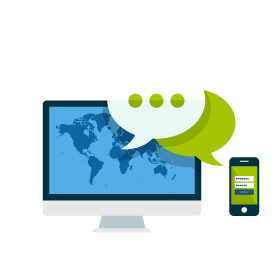 Your business is unique and requires a special approach when it comes to giving you the right results. We can provide that in spades.
Combining creative ideas with our vast experience, we can help you build a sustainable, meaningful relationship with your customers by engaging them using social media.
Our areas of expertise include search engine optimization, social media marketing, email marketing, and digital marketing.
O U R    V I S I O N
To be the most respected Atlanta marketing company. We want to change the way your business is represented on the digital landscape.
Milestones
Some remarkable events our digital marketing agency went through.
January, 2017
Agency started doing minor seo services.
March, 2017
The company gained its first client as a domain broker. The client then requested SEO landing pages for all domains.
August, 2017
Our first blockchain project completed. Client raised 23 Million in ICO.
February, 2018
Reached 20 corporate clients.
June, 2018
Added 10 new members to our staff. Secured content contracts.